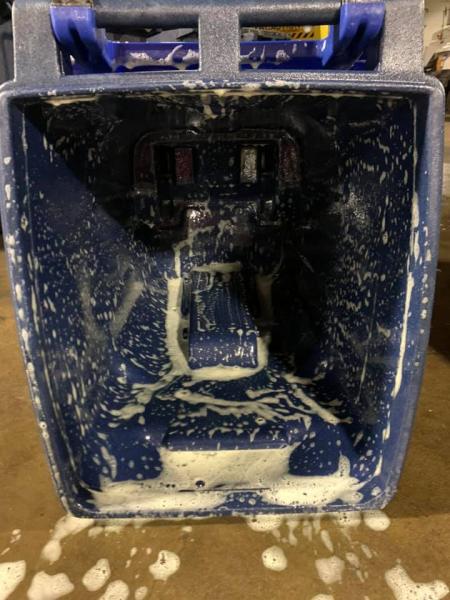 B's Trash Bin Cleaning was first launched in 2021
Bri's (B's) Story -
I often get the question "what made you think of cleaning trash bins?" and I love answering this question! I used to work for the city in the sanitation department cleaning hundreds of dirty, stinky, gross trash bins a day. I knew the city did not offer to pick up your trash bin and clean it for you, so I thought to myself "this would be a great service to offer to people who have any type of trash / recycling bins". Right away, I posted on my Facebook neighborhood group asking if anyone would use this sevice. I had hundreds of responses right away! I made a quick decision to start that next evening after work. Luckily, it was summer time so I immediately got to work. I would work my full shift at the city and once I got off, I would pick up my customers trash bins bringing them back to my house to manually scrub and spray them with the pressure washer. After making sure they were sparkling clean, I then returned them that same evening. It became very popular in the first year! People loved the idea. Many customers started signing up for bi-weekly and monthly plans. That winter, I got my family together to discuss the upcoming summer and we knew there had to be a more proficient way cleaning trash bins. We got busy on making a homeade trailer spending the whole winter working on it in my grandpas barn. This trailer consisted of a water tank so I could take the water anywhere, a 4000 PSI 4GPM pressure washer, and a container cleaning system. Year two we were completely mobile! I take pride in being the first person to think of this wonderful service in Wadsworth, Ohio. I love the hustle and I truly love meeting new customers every day!
We continue to build our reputation for this unique service and outstanding quality with each and every client. We are dedicated to offering this service while providing consistent results that meet your standards. We strive to keep our cities clean.
Contact us today to speak with Bri and learn more about what we can do for you.